Harris County MUD 81 now offers Text and Email Notifications

The District announces residents may now get electronic notifications from the District about emergency notices and significant announcements of events affecting the neighborhood.

More information here.


Free Shred Event!

Harris County MUD No. 81 • Community Shred Day
October 16, 2021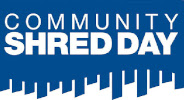 This shred day event will be for residents of HC 81 community and will give the residents the opportunity to shred up 5 boxes of paper on Saturday, October 16th, between 9:00 and noon, at 805 Hidden Canyon (Parking lot across from the administration building).

More details here.


Return to Normal Billing

The modifications for water bills and water service due to Winter Storm Uri will be over effective May 1st. The District is returning to the current Rate Order. This includes regular billing based on usage and penalties for any current or prior late payments. This also means users are subject to water cut-offs, effective June 1st.

For any questions or for more information, please contact the MUD 81 office,
at 281-392-8112.


Harris County Municipal Utility District No. 81 is empowered to purchase, construct, operate, and maintain all works, improvements and facilities necessary for the supply of water, for the collection and processing of wastewater and for control and diversion of storm water. It is also allowed to provide parks and recreation, fire protection, garbage and security.

The District is 921 acres, all located in Houston's Extraterritorial Jurisdiction (ETJ). MUD 81 has 3090 single family connections, 2 multi-family, 56 commercial and 24 irrigation (sprinkler) connections. The District has four water wells, a lift station, an administrative office building, and an interest in two regional sewage treatment plants (STP), West Memorial and Cinco.

Property Tax Reform and Transparency Act

Information about the District required by Section 26.18, Texas Tax Code, created by Senate Bill 2 (also known as the Texas Property Tax Reform and Transparency Act of 2019), is available here.



Please read this disclaimer.



From the Board, read the latest Quarterly Newsletter.





We recycle!

The trash and recycle pickup schedules are listed here.





District Customers can now view their account online here.





Due to COVID precautions, the District's building is not available for rental at this time.





For more information, please contact Starr Johnson
at the District Office.